About Us
The Chris Walker Swingtet was formed in 1987 following a one-off Sunday lunchtime session for the Southampton Jazz Society. It gave the band the opportunity to explore and play many of the famous and much loved tunes from the swing era of the 1930s and 40s. The basic 4 or 5 piece line up of Clarinet/Sax, Piano, Guitar, Bass and Drums is a well established one and the band is happy that they are well received at so many and varied functions.
Equally at home providing dance music in the Country's leading hotels and Cruise liners as they are appearing in their own right or backing top National (and International) jazz stars at Festivals and in pubs and clubs, the Swingtet can appear as a 4, the regular 5 or even 6 piece (as The Old Thumper Dixieland Band) to suit your requirements (and budget) and we pride ourselves as being particularly "user-friendly" and can easily be just the band for you.
The main advantages we can offer are: –
Our music and the volume at which we play are easy on the ear and will not deafen your guests or inhibit their conversation.
Our rates are reasonable and we can work within most budgets.
The band always appears in smart wear – be it Formal or in matching band shirts and band jackets (To suit your occasion).
As an optional extra we can provide background piano music during a meal with the band playing for dancing after.
We do not require a great deal of space and can work within an area no smaller than 5m x 4m.
We carry all our own equipment which is annually P.A.T. tested to meet the highest standards, and simply require a single, earthed, 13amp. power supply.
As full members of the Musicians Union we are, automatically, covered by extensive public liability insurance.
Chris Walker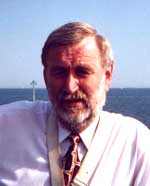 Chris took up playing clarinet at the age of 15, having been a member of the school recorder band since he was 11. After leaving school he played regularly around the London jazz scene, as a member of The Freddy Shaw Jazzmen, before becoming a professional musician with The London City Stompers and, later, with the Mike Daniels Big Band and Colin Kingwell's Jazz Bandits. Chris moved to Hampshire in 1969 and, since then, he has worked with most of the local and National jazz personalities, was a member of The Real Ale & Thunder Band for 18 years, and has run his own highly successful 5-piece 'Swingtet' for the last 35 years. Whilst with the Real Ale & Thunder Band, Chris was, in 1987, the musical director for an historic BBC "Songs of Praise" from The Maltings in Farnham and, between 1980 and until recently; has produced a weekly series of music and information based jazz programmes for the BBC and other local radio all across the South.
In addition to managing and fronting 'The Chris Walker Swingtet', Chris has, for Messrs P&O Cruises, co-ordinated Jazz Themes aboard 9 highly appraised cruises on board Canberra and Oriana, Aurora and Artemis. He also helped set up the original concept for the Chichester Real Ale & Jazz Festival, and has hosted the jazz programme for the Reading Real Ale & Jazz Festival and the Lyme Regis Jazz Festival. Chris also produces and presents a complete jazz diary for the area which can be found on the Internet at www.jazzdates.co.uk
Greg Painter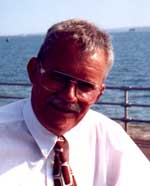 A founder member of the band, Greg has appeared regularly around the Hampshire scene since 1952 and spent many years playing solo piano at the Leigh Hotel in Eastleigh. Over the years he has worked with a variety of local bands including some two years as a member of Nat Gonella's Georgians. Greg lists his pianistic influences across a very wide spectrum – best summed up as "Anyone who can play properly!". When not with the band Greg is instrumental in encouraging young players through his regular jam sessions for the Southampton Jazz Society.
Ken Ames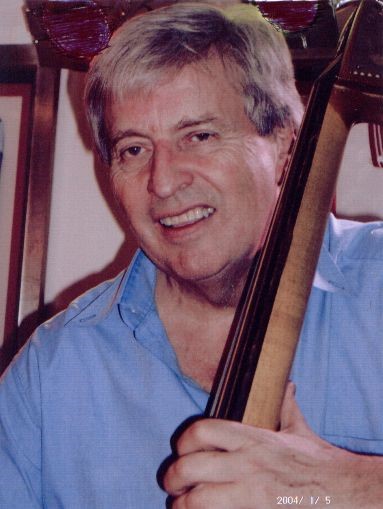 Ken is one of that rare breed that has mastered more than one instrument. Ken is a renowned double bass player and he has worked, over the years, with Ken Colyer, Bob Wallis and Monty Sunshine (to name but a few!). If his sevices are required as a banjo/guitarist, we usually feature another local bass player John Burgess to make the Quartet into a Quintet
John Bell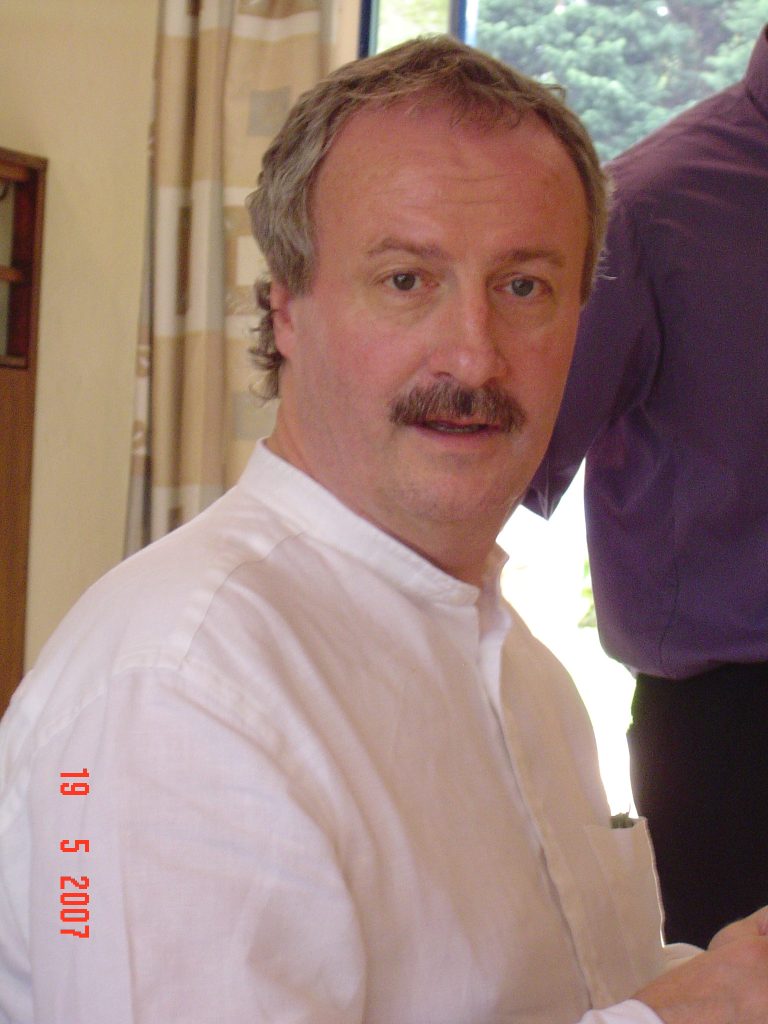 John was born in Nottingham in 1948. In his teens he was lucky enough to accompany visiting bands such as The Nashville Teens, The Walker Brothers and P.J. Proby in his role as the "local drummer". He moved to London in 1966 to study the clarinet at the Guildhall School of Music and Drama and paid his way as a session drummer. After completing his studies he moved to Hampshire and began a continued association with Tim Colwell's Jazz Friends, The Real Ale and Thunder Band and various groups organised by Ray D'Inverno. Jazz Friends and The Ray D'Inverno Trio won the Dunkerque International Jazz Festival in the early eighties and, as part of their "prize", played on the same set as the Duke Ellington Orchestra and the Count Basie Band. John is now a consultant in primary music education to Trinity/Guildhall and Her Majesties Inspectorate. His main drumming influences are Jack De Johnnette and Steve Gadd, although he appreciates all styles that are played well.